Roseville Community Preschool, where Cooper and Caden attend, is holding its 8th Annual Forever Young Auction & Dinner on February 21, 2009.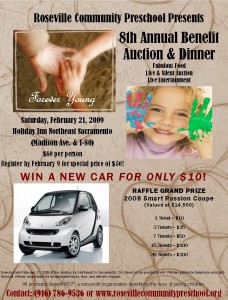 If you would like to help support their school, there are a couple of different options:
1) Buy a raffle ticket for the chance to win a 2008 Smart Car, valued at $14,500. Tickets can be purchased online at http://www.rosevillecommunitypreschool.org and prices are as follows:
1 ticket = $10
3 tickets = $25
7 tickets = $50
15 tickets = $100
35 tickets = $200
2) Attend the auction. The auction is at the Holiday Inn in Sacramento on Saturday, February 21, 2009 from 5:30 – 10:00 pm and tickets are $50 each. Download an event registration form
3) Become a sponsor (pdf form). Details included in the form.
This is Cooper's second (and last) year at the school and Caden's first. We love the school and everything is stands for and hope that our friends and family would consider helping out. The money helps keep the tuition reasonable, purchases art supplies, helps out families with tuition scholarships, helps with continuing education for teachers, plus much more.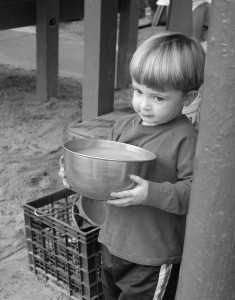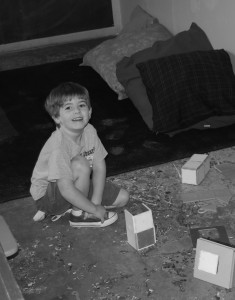 Roseville Community Preschool Background and History
Roseville Community Preschool was founded in 1962 in a single story building as a parent/child playgroup. The building had a few windows, a cement floor, and no yard and was located in the far corner of the Placer County Fairgrounds.
In 1966, one of the parents, Bev Bos, took over as director of the playgroup and turned it into a parent cooperative preschool. Over the next 40 years, the school continued to evolve as Bev obtained a degree in early childhood education. Bev is now an internationally-renowned child educator and lecturer specializing in early childhood development.
Roseville Community Preschool continues to be a parent-participation preschool. Its philosophy encourages open play in a free flowing environment and allows children to explore their limits at their own pace. The environment, inside and outside, is rich in the materials young children require to grow physically, intellectually and emotionally. Every day children have the opportunity to explore, discover and "wallow" in all of the education disciplines through their play. Parents take an active part in their child's education by fulfilling required one-day-per-week classroom participation as well as other commitments including: school maintenance, monthly parent meetings, and fundraising activities.
The Roseville Community Preschool staff, directed by Bev Bos, has established a truly child-centered learning space based on the philosophy that:
"Experience is not the best teacher, it is the only teacher!"
They are particularly fluent in the following areas: art, science, language, music, play environments, gardening, brain development and child development.
Roseville Community Preschool consists of four half-day classes of 24 students each, with two teachers and eight parents working during each session. The ages of the students range from two-years-nine-months to six years old. Due to high demand, there is always a waiting list. The fundraising activities help to ensure that a quality preschool experience is accessible for all families.